April 26, 2016 - 28 May, 2016 Shanghai International Exhibition will be held full contact at the Shanghai World Expo Exhibition Hall 2. April 26, 2016 - 28 May, 2016 Shanghai International Exhibition will be held full contact at the Shanghai World Expo Exhibition Hall 2. As China's mobile phone industry cluster prestigious showcase in 2015 Shanghai International Exhibition had attracted a full touch industry's major brands such as Emperor Jing optoelectronics, new-opened, Xu Hong, photoelectric Tom Lee, Miramar, Suzhou peacekeeping industry up, light from Shanghai, Shanghai Tu Jing, Nanjing and other Nitto gathered three days attracted 11,439 professional visitors purchase. 2016, the exhibition will continue to play the existing advantages, portrait presented by the touch screen complete industrial chain of manufacturing equipment, materials, components and end-use applications, and the like, and at the same time, in order to more accurately reflect the hot trends of touch technology and global mobile phone manufacturing 2016 Shanghai international Exhibition will build a full-touch technology including sapphire, metal case made of a plurality of characteristics, including area, to better meet the mobile phone, consumer electronics, automotive electronics as the core application of different customer needs, in order to create commercial , education and entertainment integrated display with touch-procurement platform. By then, the touch-screen, flat panel display, hundreds of well-known enterprises in metal processing, manufacturing equipment, Applied Materials, components and other related industries will bring its new products and technologies gathered in the venue, and, monitors, mobile phone manufacturers, design from around the touchscreen tens of thousands of professional buyers and other related applications industries face this grand industry event.
Full touch mobile phone industry cluster development effort to build the ecosystem
Following the last full-contact is provided to start sapphire technology zone, biometrics, camera module area, this full-contact exhibition Shanghai innovation, it will be based on three major characteristics of the original exhibition on the addition of "metal case and nano-injection molding" Featured exhibition is not only focused on the domestic mobile phone shell molding class exhibition pioneer, it is on a full realization of the exhibition contact with the touch-screen exhibition, sapphire exhibition, exhibition and other mobile phone manufacturing camera modules related industries interaction, the mobile phone industry to study technology , business development, to develop a network of opportunity not to be missed.
Well-known brand gathered, wearable device worth the wait
According to IDC recently released industry research report, driven by smart watches, smart clothing and other equipment, the global wearable device market is developing fast. It is predicted that in 2016 global wearable device market will reach 111.1 million units, compared with growth of 44.4% the previous year. By 2019, the number reached 214.6 million units, with an average growth rate of 28%.
During the 2015 Shanghai International Exhibition of full contact, wearable devices become the highlight of the exhibition, wit cloud, IC coffee, Witten network, Beijing Jun, north record collection and other famous brands will all be present, exhibited smart watch, virtual glasses, rings and other intelligence products have been favored by the audience. 2016, as more well-known brands continue to join the field there will be more refreshing intelligent hardware products worth looking forward to!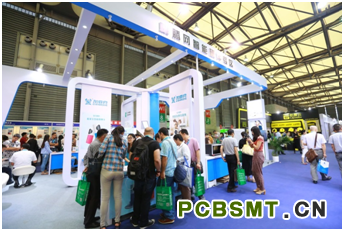 Accurate business matching services, customized exhibition itinerary
To better build trade negotiation platform for exhibitors and buyers, all-touch 2016 Shanghai International Exhibition will continue to strengthen in 2015 acclaimed TAP Services (Hosted Buyer Programme). TAP service is designed to have between purchasing decisions right quality buyers and exhibitors to establish an efficient high-level bridge. Organizing Committee will focus on the visit before the show TP industry, the mobile phone industry and commercial display industry leader, with purchasing intentions selected senior staff, inviting them to become a VIP guest on the show, and the show floor arranged according to their purchasing needs TAP invited guests with specific exhibitors face to face business talks.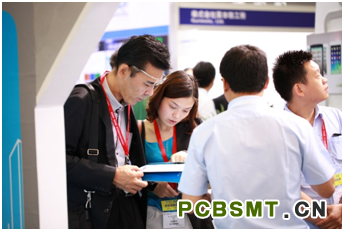 More than professional forums, the latest trends in the industry deconstruction touch
2016 Shanghai International Exhibition will be held in full touch more than the same period of professional forums, conferences covering topics covered touch screen display, automotive touch coating technology, hot nowadays, and will invite Prof. Dr. famous universities, the Academy of Scholars, Association experts and executives of well-known enterprises at home and abroad to participate, in-depth discussion and interpretation, it aims to provide distance learning for the industry communication platform. Apart from visiting the exhibition, the participants can get by participating in full-contact exhibition earlier forum industry information and insight into the market trends, learn about the latest developments in technology, with exhibitors and colleagues discuss the hot topics of concern to establish cooperation contacts, thereby achieve better exhibition effect in a short time.
It is reported that currently preparing professional forum has 2016 Twelfth Shanghai International Touch Screen and Display Technology Development Forum, 2016 cell phone housing is made of metal solutions Forum, 2016 coated product and technology trends Forum 2016 vehicle display technology development forum 2016 Shanghai and intelligent hardware development forum.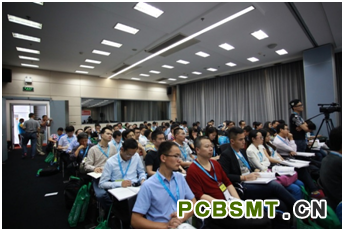 Perfect encounter 2016 Shanghai International Exhibition of full contact, touch and the SMT
It is predicted that China-made touch and display products on a global scale will continue to maintain a high growth rate. Current global production of smart phones, tablet PCs and smart wearable devices and other products basically completed the transfer to China, and now, the focus of the next wave of transfer will be the world smart car electronic products manufacturing. With the electronics manufacturing industry continued prosperity in China, the demand for SMT technology will continue to grow. Visible, touch display and SMT technology in the future will be increasingly interdependent high technology development will influence each other more.
According to organizers, the 2016 Shanghai International Exhibition will have full contact with the Asian region enormous influence on the industry of one of the electronics manufacturing industry, NEPCON China 2016 exhibition held in the same period (China Electronics Fair 2016 NEPCON), this is the first contact SMT control displays a combination of exhibition, making the visit even more scope expanded to electronics manufacturing surface mount technology, soldering, test and measurement, industrial automation and printed circuit boards. Visitors travel the two exhibitions, not only can Watch the scene on the downstream electronics industry, new products and technology demonstrations, but also through participation in various forums conference organizers carefully planned, market share and technical experts, industry leaders and leader hot and technology foresight to help visitors to more accurately grasp the pulse of the market sector, optimize procurement decisions.
Currently, the 2016 Shanghai International Exhibition has begun to accept full-contact pre-register, so stay tuned!